CORPUS PRESS
NEWS & EVENTS

Follow Corpus Press to find out more:
- NOW AVAILABLE -

BAD APPLES: THE COMPLETE COLLECTION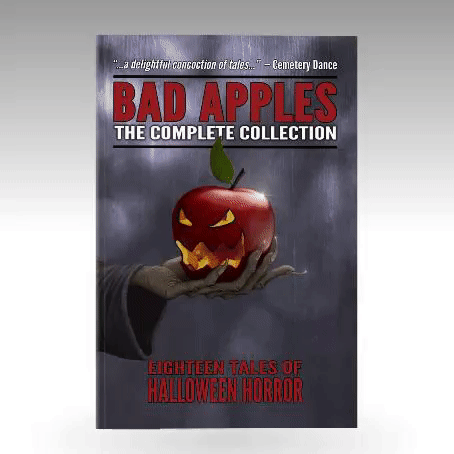 "...enjoyable horrific Halloween tales with the odd slice of humor neatly wrapped up amongst the violence and mayhem."
— SCREAM Horror Magazine
US: https://tinyurl.com/CompleteCollectionUSA
UK: https://tinyurl.com/CompleteCollectionUK
CA: https://tinyurl.com/CompleteCollectionCanada
Over 700 pages of Halloween novellas and short stories by: Kealan Patrick Burke, Evans Light, Adam Light, Edward Lorn, John McNee, Mark Matthews, Jason Parent, Craig Saunders and Gregor Xane.
"Brutal, humorous and utterly terrifying."
—Allan Leverone, New York Times and USA Today bestselling author
"It gets bigger and better every year...an essential Halloween read."
— Confessions of a Reviewer
(paperback exclusive)
Meet Corpus Press authors Jason Parent and Evans Light at Mad Monster Carolina this February 16-18, in Charlotte, NC.

We'll have an exciting limited edition exclusive at the Corpus Press booth this year, so make sure to stop by early and get yours before they're gone.
BAD APPLES: HALLOWEEN HORROR Series:
new bundle available