About CURTIS M. LAWSON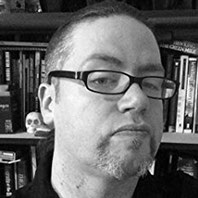 CURTIS M. LAWSON is a writer of unapologetically weird, dark fiction and comics. His work includes It's a Bad, Bad, Bad, Bad World, The Devoured, and Mastema.
Curtis is a member of the Horror Writer's Association, and the organizer of the Wyrd live horror reading series. He lives in Salem, MA with his wife and their son. When he is not writing, Curtis enjoys tabletop RPGs, underground music, playing guitar, and the ocean.