About JOHN McNEE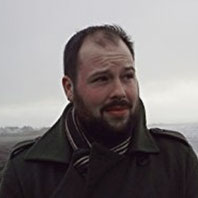 JOHN McNEE is a writer of strange and disturbing horror stories, published in a variety of strange and disturbing anthologies, as well as the novel 'Prince of Nightmares'.

He is also the author of 'GrudgePunk', probably the only dieselpunk-bizarro-horror-noir anthology around.

He lives on the west coast of Scotland, where he works for a trade magazine.
Visit him online at: www.johnmcnee.com