About EVANS LIGHT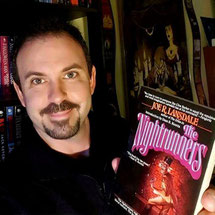 EVANS LIGHT is a writer of horror and suspense, and is the author of Screamscapes: Tales of Terror, Arboreatum, Don't Need No Water and more. He is co-creator of the Bad Apples Halloween anthology series and Dead Roses: Five Dark Tales of Twisted Love. He lives in Charlotte, North Carolina, surrounded by thousands of vintage horror paperbacks, and is the proud father of fine sons and the lucky husband of a beautiful wife.
Current titles available by Evans Light: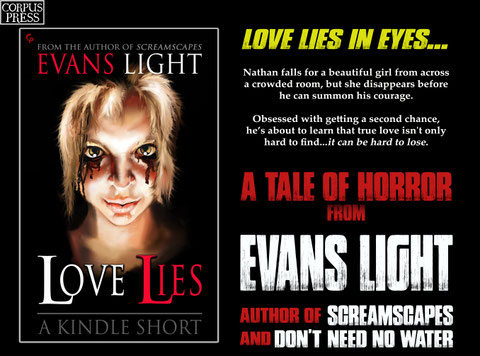 Latest Blog Updates from Evans Light
Now Available! Bad Apples: The Complete Collection (Halloween Horror)
(Thu, 21 Jun 2018)
Get your copy of
Bad Apples: The Complete Collection
, available now! All three volumes of the premiere Halloween Horror anthology series in one handsome book. Over 700 pages of Halloween novellas and short stories by: Kealan Patrick Burke, Adam Light, Evans Light, Edward Lorn, John McNee, Mark Matthews, Jason Parent, Craig Saunders and Gregor Xane.
AMAZON US
•
AMAZON UK
•
AMAZON CANADA
HELLNOTES raves: "Thrilling and chilling and nostalgic in all the right places...these stories are excellent across the board. Bad Apples is a welcome addition to the genre, and one that you can come back to year after year when autumnal darkness descends. Recommended." "...enjoyable horrific Halloween tales with the odd slice of humor neatly wrapped up amongst the violence and mayhem." — SCREAM Horror Magazine "Brutal, humorous and utterly terrifying." —Allan Leverone, New York Times and USA Today bestselling author "It gets bigger and better every year...an essential Halloween read." — Confessions of a Reviewer posted by Evans Light on August, 16
>> Read More