NOW AVAILABLE! LOVE LIES: A NOVELLA OF HORROR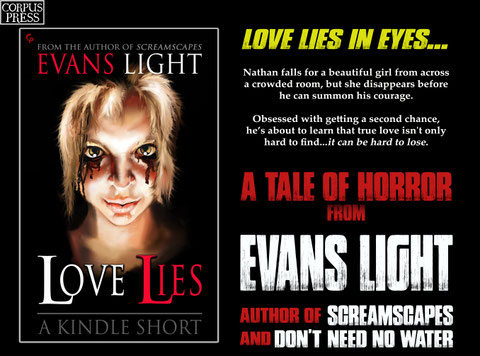 About EVANS LIGHT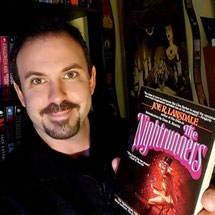 Evans Light is the author of Screamscapes: Tales of Terror, the novella Arboreatum, Don't Need No Water, and more.
He currently resides in a warm, southern state surrounded by thousands of vintage horror paperbacks, and is the proud father of fine sons and the lucky husband of a beautiful wife, and is co-creator of Dead Roses and the Bad Apples anthology series.
Current titles available by Evans Light:
Latest Blog Updates from Evans Light
Corpus Press 99¢ Worldwide eBook Sale
(Tue, 27 Feb 2018)
Everything is 99¢, worldwide, for a limited time.
Visit the Corpus Press Book Store
image:
posted by Evans Light on May, 13
>> Read More